Cured in a natural way at 700 meters altitude Consorcio de Jabugo, S.A. is undertaking and ambitious project in the field of products from the Iberian pig. With a processing plant of more than 9,000 square meters ready to deal with 20,000 Iberian pigs a year in a first phase and up to 40,000 heads in the near future.
Don't miss our Spanish Wine!
Iberian Ham, with its sweet-and-salty richness, pairs best with wines that have a touch of sweetness, plenty of acidity and bold fruit. Check our Spanish wine store now!
- SHOP LIST -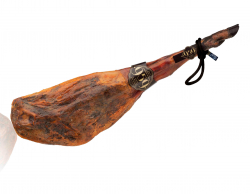 959 Jamon de Bellota 100% Iberiberico Bone-in Backham 36 Months (Approx. 8.20 KG Per Piece) ($650 Per Kg)
SIERRA MAYOR IBERICO
HK$ 5,330
ORDER NOW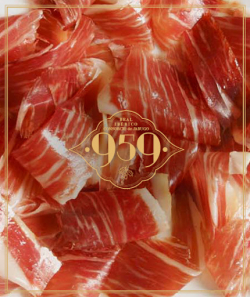 959 Jamon de Bellota 100% Iberiberico Bone-in Backham 36 Months (Vacuum Pack 50g)
SIERRA MAYOR IBERICO
HK$ 150
ORDER NOW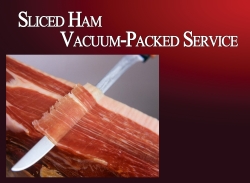 Iberico Ham Slice Service (vacuum pack unit: 100g / pack when sliced)
SIERRA MAYOR IBERICO
HK$ 900
ORDER NOW
ORDER HOTLINE: (852) 2893 1500